7- Week Chakra Yoga Challenge 2019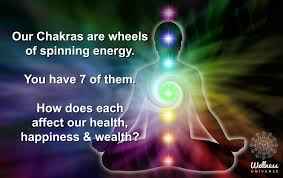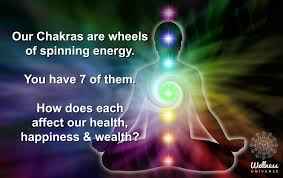 7- Week Chakra Yoga Challenge 2019
Every year I offer YOU the opportunity to re-align your CHAKRAS (body, mind and soul energy centers). When they are unbalanced, overactive or weak we become irritable, reactive, experience elevated emotion, lack of focus or passion in life.
I can guarantee you right now that one of your seven energy centers is unbalanced. This 7 week challenge helps you regulate the chi flow around your chakras, light up chakras that are weak and simmer down that are too active. The detailed benefits of this practice are highlighted below:
Energize and awaken vital energy centers for optimal health.

Detoxify internal organs, endocrine system and the mental chatter in the mind.

Clear & Cleanse the filter and digestive organs, lymphatic system and central nervous system.

Reduce Stress and reactivity.

Gain strength, flexibility, focus and balance body and mind.

Release fears, gain clarity and get happier & healthier.

Learn breathing, meditations, movements & visualizations that will detoxify you, help you ease stress.
A total cleanse to the body and a opportunity to investigate which of your energy centers require more love and attention.
What is included:
Breath centered movement (Core Strength Vinyasa Yoga infused)

Breath work for each chakra

Super adventure moments

Restorative poses

Mindfulness

Relaxation techniques

Introduction to meditations and visualizations through sound imagery and key tools to center the mind.
This seven week challenge is a perfect opportunity to RESET the body, mind & soul!
7-Week Chakra Yoga Challenge:
February 10th - March 24th, 2019 Every Sunday (7:00-8:00pm)
Anantara Eastern Mangroves Hotel, Salam Street, Abu Dhabi, UAE
AED 560 for the full seven week package inclusive of all taxes and use of the change facilities as well as equipment.
AED 587.00 for convenient online payment which incurs a 4% booking fee inclusive and includes all taxes.