85-Hour Prenatal Yoga Teacher Training 2019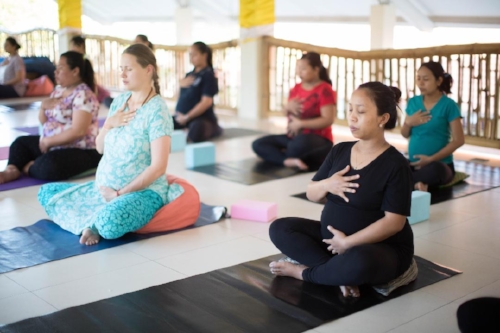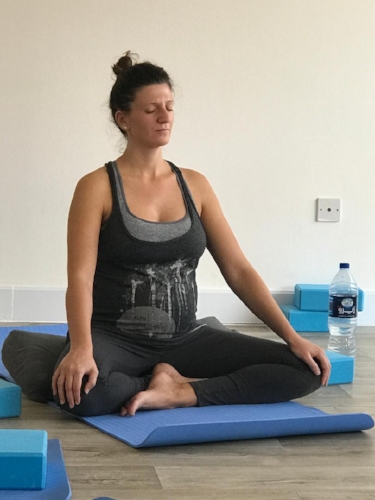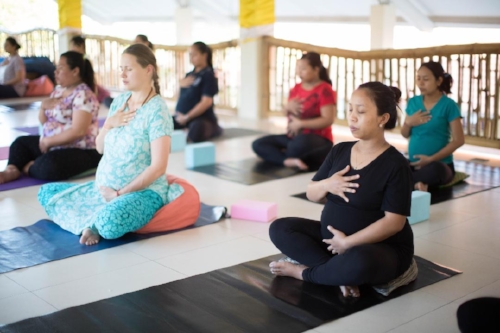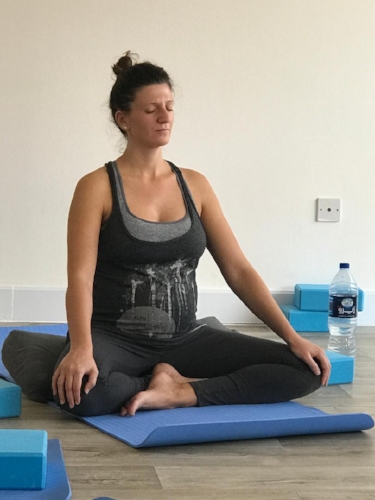 sale
85-Hour Prenatal Yoga Teacher Training 2019
Empower and Inspire women with the vast benefits of Yoga as they journey through their pregnancy, onwards to birth and motherhood. Jo and Sasha will lead you through an interactive 85-Hour Pregnancy Yoga Teacher Training in Abu Dhabi. Together they have over 2 decades of expertise in instructing yoga, empowering women through birth, prenatal yoga as well as the personal experience of yoga practice in four different pregnancies together. This training will prepare you to guide women in their pregnancy and beyond into meditation, birth preparation, sequencing, breathing sound vibration, stress relief and more.
Grow your skill set and share with women the amazing benefits of pregnancy yoga. This training is open to yoga teachers and fitness/wellness instructors.
GET EARLY - BIRD DISCOUNT before October 1st, 2019
Abu Dhabi - Yoga Alliance Certified
ENTER YOUR EMAIL BELLOW TO RECEIVE YOUR INFORMATION PACK ON OUR UPCOMING 85 - HOUR PRENATAL YOGA TEACHER TRAINING IN ABU DHABI THIS NOVEMBER 2019.
GET EARLY - BIRD DISCOUNT!
Have your 200 Hour Yoga Teacher Training? Or are you a Doula, Midwife or simply passionate about prenatal health and wellness? Get certified to empower women as they journey through pregnancy with the amazing benefits of Yoga. This two section four day intensive training will prepare you to offer Prenatal Yoga Classes to woman of all trimesters with valuable anatomical knowledge of pregnancy and the trimesters as well as practical asana (movement), breathings, chanting, instructions, sequencing, birth preparation techniques, partner prenatal poses, postnatal yoga and anatomy of the body post birth, market yourself as a prenatal yoga teacher and an expert in your field of prenatal yoga and wellness. This will also give you more confidence as a yoga teacher and set you apart as a specialty teacher in your community. A midwife will be on board to assist with the anatomical teachings of the trimesters and the changes in pregnancy.
Your Trainers:
Sasha Quince & Joanne Arganaraz have over two decades of experience in instructing both Yoga & Prenatal Yoga in the UAE. Combined they have used yoga practices in four pregnancies with very different births. They are excited to combine their skill sets for Abu Dhabi's 4th Pregnancy Yoga Teacher Training.
DATES:
Weekends (Fridays & Saturdays)
November 1st, 2nd, 2019
November 8th, 9th, 2019
November 22nd, 23rd, 2019
November 29th, 30th, 2019
8:00am - 6:00pm daily as per above dates.
LOCATION: Abu Dhabi UAE The Studio, The Corniche Abu Dhabi
INVESTMENT: AED 5800 for the training before October 1st 2019 and AED 6300 for the course after October 1st, 2019
Frequently Asked Questions:
I am not a mother and have never experienced a birth:
You do not need to be a mother or have experienced a birth to benefit from this training or to be a valuable source to a women preparing for birth and using yoga to feel great, stay fit and healthy and alleviate pregnancy discomforts. In fact our previous trainings have welcomed 50% of trainees who are not mothers and I recommend you hear from them by visiting the below link.
Will I be ready to instruct a prenatal yoga class?
Yes, You will have 85 hours of learning, practicing and experience and will be feeling confident to share your teachings with others. We provide ample knowledge in the growth of the baby and the anatomical background behind the trimesters as well. This will leave you with immense knowledge to step out and instruct a group or private yoga class for pregnant women.
Where is this course certified through?
This course has been offered in the UAE six times now and is certified through REPS UAE as well as Yoga Alliance UK. You will get continuing education points and certify as a Registered Prenatal Yoga Teacher Trainer (RPYT).